PRECISION INFOMATIC: WHEN SYSTEM INTEGRATION COMES WITH EFFECTIVE SERVICE DELIVERY
SOURCE: CIO REVIEW INDIA, APRIL 2016. 2018-01-24 16:38:35 +0530
Markets and Markets has forecasted that the system integration market could be worth $331.76 billion by 2018. The adoption rate of System Integration processes is likely to surge as enterprises want their systems to work synchronously. To ensure smooth functioning of operations, enterprises have been deploying fragmented subsystems from different system integrators.
However, amalgamation of various subsystems from different vendors has always been a tough task for enterprises. It is because the SI process faces modification and maintenance challenges apart from partial interoperability and inefficiency issues. To ensure better communication, tracking of real time data, reducing the risk of errors and enhancing productivity, it is vital for enterprises to seek support from a vendor who can solve all the issues related to system integration.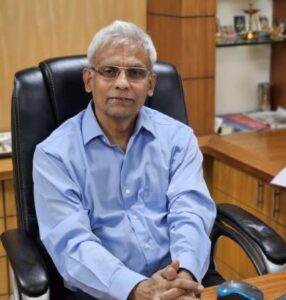 "Customers are looking for partners who are able to build desired infrastructure and can help enterprises in installation, management and migration processes," says V Murali, Founder Director of Precision Infomatic. Headquartered in Chennai, the company is a Platinum Business Partner of HP and it assists enterprises in end-to-end system integration by leveraging Hewlett-Packard Enterprise (HPE) products and solutions. The company offers various types of HP servers such as rack servers, blade servers in addition to all HPE storage and networking solutions. "We are a System Integrator who leverages HPE, with expertise in High End computing, storage, back up, Virtualization and Networking, with a breadth of Services and Biometric solutions," adds Murali. The offerings by Precision are combined with the necessary solution architecting, implementing capabilities, the requisite support expertise and an effective service delivery.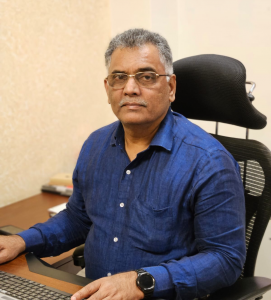 Another differentiating factor of Precision is that it has multi location presence in India through a combination of direct presence and partnership model, in addition to pre-sales capability and centralized service desk. "Precision helps customers on a true national level. Our company has employed over 1,400 dynamic professionals with varied skills who have expertise in System Integration, Account Management, Vendor Relationship, Networking, Pre-Sales, Biometric technology, Software Development and ERP," points out Murali. "Apart from catering to clients with our system integration solutions, we also ensure that there is business continuity from customer's perspective by taking into account their investments across the country," adds Murali
The company has a large scale expansion program known as 'Precision Everywhere', which aims to increase its current support and sales presence in numerous locations across the country to enable long term engagement with clients. Precision is ramping up the presence and is looking at doubling the service presence points in the country.
Murali envisions System Integration market in India to boom in the near future following demand for the data centers and cloud computing products. He is keen on continuing partnership with HP and aims to enhance his company's expertise in line with market expectations, especially in System Integration, Security and IT Service.